Ukubebe Music was founded by Joanne Steel, a passionate and dedicated early childhood educator who loves to sing and play music with young children and their families.
Joanne is an extremely dedicated and passionate Early Childhood Educator... she incorporated her extensive knowledge of music into the program, creating a joyful and vibrant atmosphere.

Ruth Weinstein,
Director/Owner, Wee Care Kindergarten and Wee Care2 Child Care Centre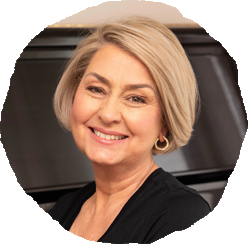 Joanne Steel
Jo loves seeing the joy of music-making touch the lives of children andtheir families. She believes that music is the most wonderful medium to engage children and to extend their interests and learning.
As the founder of Ukubebe, Jo is trained and experienced and draws on a background both in Early Childhood Education and Specialist Early Childhood Music Education. Jo's music teaching is inspired by the combined wisdom of Kodaly, Orff, Dalcroze and Suzuki.
Jo has released two children's albums 'I love to Play' and 'Watermelon Jazz'. She plays piano, guitar, ukulele, and piano accordion, and is also an experienced singer. Jo presents music workshops, composes music and conducts choirs.
Prior to establishing Ukubebe Music, Jo worked in Early Childhood at Wee Care2 Child Care Centre Bondi. There she developed a music and movement program for the children and staff. This program was integrated into the daily program (within the Early Years Learning Framework).
Jo also spent a decade with Rocking Horse Music Education in Canberra, as a Specialist Early Childhood Music Educator. She brought music to many Early Childhood Centres, as well as facilitating music playgroups.
Joanne Steel has a current Working with Children Check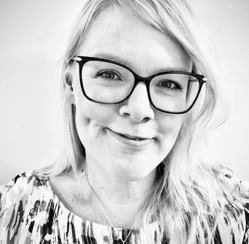 ---
Hanna Clutterbuck
Hanna teaches Ukubebe music classes in early learning centres and in Ukubebe music playgroups, in the Camden and Campbelltown areas, in Western Sydney.
Hanna is a compassionate and versatile music educator and musician. Her aim is to create a safe, inclusive, interactive and positive atmosphere in all her music sessions: so that everybody can feel seen and heard and be comfortable to express themselves.
Hanna has Bachelors in both Early Childhood Music Education and Music Education (Helsinki and Lahti, Finland and Malmo, Sweden) and over 20 years of experience working in early music education as well as teaching piano, last 4 years here in Australia.
Hanna's music pedagogy roots go deep and wide combining Kodaly, Orff and Dalcroze music philosophies as well as knowledge and practices from music therapy fields, whilst her musical branches are always continuing to reach out for new ideas from amazing educators all around the world.
Hanna has taught in several music schools and day care centres in Finland as well as working in different bands and children's music groups as a pianist, singer, percussionist and arranger. She loves diving into different musical genres, improvising with her students and writing her own music inspired by everyday situations and her young students.
Hanna sees that children's natural response to rhythm and music is one of the most beautiful things and her aim is to not only nurture that, but to also help carers and early childhood educators find the ideal material and tips that support their job and musical well-being.
Hanna Clutterbuck has a current working with children's check.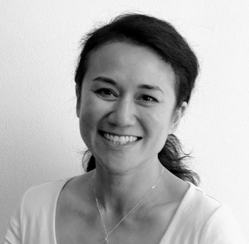 ---
Prema Yin
Prema teaches Ukubebe music classes in Early Childhood Centres in the Liverpool area, in Western Sydney.
Malaysian-born Prema holds a diploma in Early Childhood Education and is also a graduate at the Australian Institute of Music Sydney: Music Production and Composition.
Prema has been active in the music industry for 16 years taking on different roles: performer, songwriter, composer and lyricist. She has several published works as composer and sound designer, and was nominated for the Sydney Theatre Awards for her sound design work, in 2022.
Prema is an experienced early childhood educator with 2 years working as a room leader and more recently as an educational leader. She has introduced children to music from both her Malaysian culture and language and in English. Prema believes that music plays a major part in a child's development and she is excited to combine her passion for music and her experience in the early years.
Prema brings an energy and sparkle to her classes, because of her love of teaching and her joy in seeing young children explore their world through music.
Prema Yin has a current working with children's check.