Music brings everyone together, and it's a great way to celebrate anything! Our party music is fun, it's inclusive, non-gender specific and refreshing. Children celebrate with their friends and family, with songs, dances, games and loads of musical fun.
Thanks so much for a great afternoon on Saturday, the party was brilliant! We loved to see how much fun everyone had, and our children are still singing and dancing about the little clown puppet.

George E.,
Dad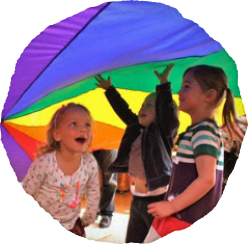 Let's Celebrate!
ALL parties sessions are currently on hold while we manage staff changes. We apologise for the inconvenience and look forward to making our parties available as soon as possible.
Whether it's your child's birthday or another special event, Ukubebe music shares the joy, and celebrates with you and your guests.
Ukubebe music presenters are happy, engaging and love to celebrate with music. They are experienced in facilitating a memorable music experience. Our party program is ideally suited for children aged 0-8 years.
The Ukubebe albums 'Watermelon Jazz' and 'I Love to Play' are available to the party host at the reduced price of $10. This is offered as a 'gift' for a birthday child. Please advise if you would like your CD, when you book. The digital versions are also available onApple Music and all streaming platforms - such as Spotify.
Music Party Themes
Drumming and percussion circle parties - for adults and children ( sorry this party is currently not available)
Teddies or teddy bears picnic - (teddies love to dance, play and sing)
Party Songs – Let's celebrate (dancing and singing fun songs)
Transport - (trains, emergency vehicles, buses, cars, planes, rockets, diggers)
Animals - (well known favourites and nursery rhymes)
Horses/ponies – (variety of music and games)
Farm animals - (features lots of puppets)
Jungle Animals - (features 'Wimoweh, In the jungle the Lion sleeps tonight', song/story)
Australian animals - (features puppets, games and bush songs)
The sea – under the sea (includes a Beatles song)
The beach - (features songs about shells, sand, water and swimming)
Dinosaurs - (features stomping, roaring and being loud)
Dragons – (features song/story 'Puff the magic dragon')
Party Hats - (features assorted hats to wear for dancing – mad hatters!)
Surprise – what's in the box? (Puppets & surprises! (your own special items)
Halloween - (features scarecrows, pirates, brooms/witches, scare-face claw)
Pirates - (features a dramatized pirate song/story and some treasure)
Seasons/Christmas - (much loved favourites with dancing and instruments)
Hawaiian/hula-hoops (suits older children 4-6 yrs) (with ukuleles, hula-hoop games, 'surfing' games & dancing)
Musical games - (non-competitive games for lots of fun)
Orchestral music - (beautifully animated with short stories)
Multicultural - or 'country of origin' - (traditional songs, dances, with a story)
Music
Party music includes the following:
Live singing and recorded music, ukulele playing, (for all participants) percussion instruments, dancing, games, puppets and other props, such as the parachute, ribbons and bubbles.
For older children the session is mostly active. For babies, the session is a mix of active and quieter songs.
The music is varied and may include traditional or contemporary children's songs, jazz, latin, disco, country, orchestral, and folk music.
Themed music parties are offered: please see suggestions above.
Your own suggestions for a favourite song or story, are welcome (if possible). For an extra cost of $30, a program may be tailored to your own theme.
General Information
Parties can be on any day of the week.
A party music session runs for 45 minutes
Location
The Ukubebe room in Randwick is a suitable space for your party, and is available on weekday afternoons and Saturdays. The hire is an extra $40 per hour. You provide food and drink and are responsible for the pack up and cleaning. There is a kitchen and bathroom on site.
For all other locations, travelling may incur an additional cost, if outside of the Eastern Suburbs of Sydney.
Pricing
A 45 minute music party will cost $200 for up to 10 children.
For additional children, an extra $10 per child. There is a limit of 15 children in total.
For more children, this is negotiable, as an additional presenter may be required. If there are more than 15 children, this will increase the cost.
Confirmation and payment
You will receive a personal reply to your booking request, with confirmation and payment details for online direct debit.
A non-refundable $50 deposit is payable, to confirm your party booking. Balance of payment is payable on the day of the party, via direct debit.
Booking
To make a booking click here
Venue
At your own venue, indoors or outdoors (please have a wet weather option). Please have a large cleared space, free of clutter, carpeted or with a large rug on the floor. This is to ensure maximum fun and participation for the children, without any distractions.
Please ensure that if parents are in the same space as the children, that background adult talk is kept to a hush, so that children can hear the music.
Supervision and Safety
We want everyone to have a happy and safe time, so young children require a familiar adult, to join in the music fun with them.
Children under 4 years are all to be accompanied by an adult.
Children over 4 years, a ratio of 1-4 responsible adults to children, is required for safety and comfort.
It is requested that all participating adults, be actively engaged with the children, during the music session.
Public Liability Insurance - Yes
Working with Children check - Yes
References – Yes (see here for Ella's List, parent endorsements of Ukubebe)