Purchase Ukubebe products here,
or directly from our Randwick studio
(207 Avoca St Randwick).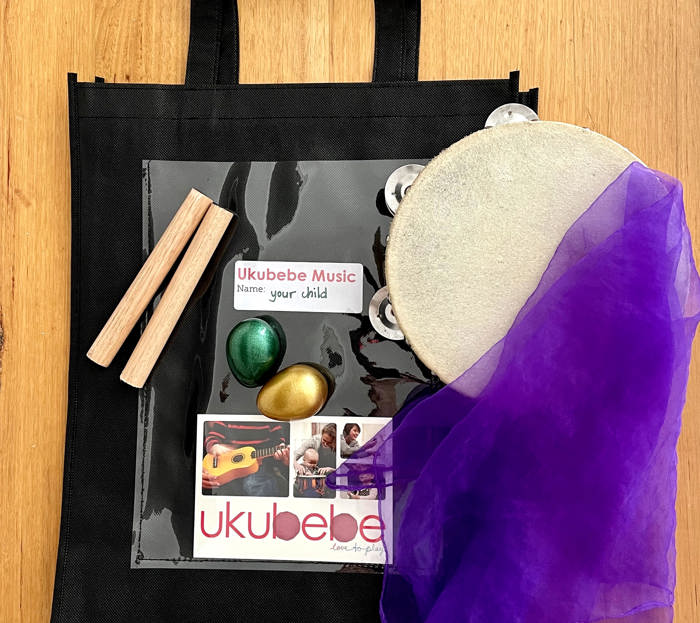 Ukubebe Resource Kit
Kit $

30.00
Add to cart
View Cart
Introducing beautiful resources for your child: our new Ukubebe resource and percussion kits.
We have created these kits using brand new quality instruments and scarves: the same ones we use in class.
The kit will be an essential item for any child attending a class and the fee is additional to the term or class fee: this is great value at $30 per kit.
You will keep your Ukubebe resource kit at home and have it to use, for years to come.
Your kit contains a pair of new bamboo tapping sticks, egg shakers, a hand drum/tambourine and a coloured scarf, all presented in a washable and sturdy, labelled carry bag.
Your child will use this kit in every class they attend. Children at a class with no kit, may join in without any instruments or props.
When making your online booking you will be able to pay for your kit, when you pay the term or class fee online. All Ukubebe resource kits will be ready for you to pick up and use, at your class.